05.09.2022
TOURISM.RF CORPORATION JSC AND ABRAU-DURSO PJSC SIGNED A CORPORATE AGREEMENT ON THE DEVELOPMENT OF A UNIQUE RESORT ON THE SHORES OF LAKE ABRAU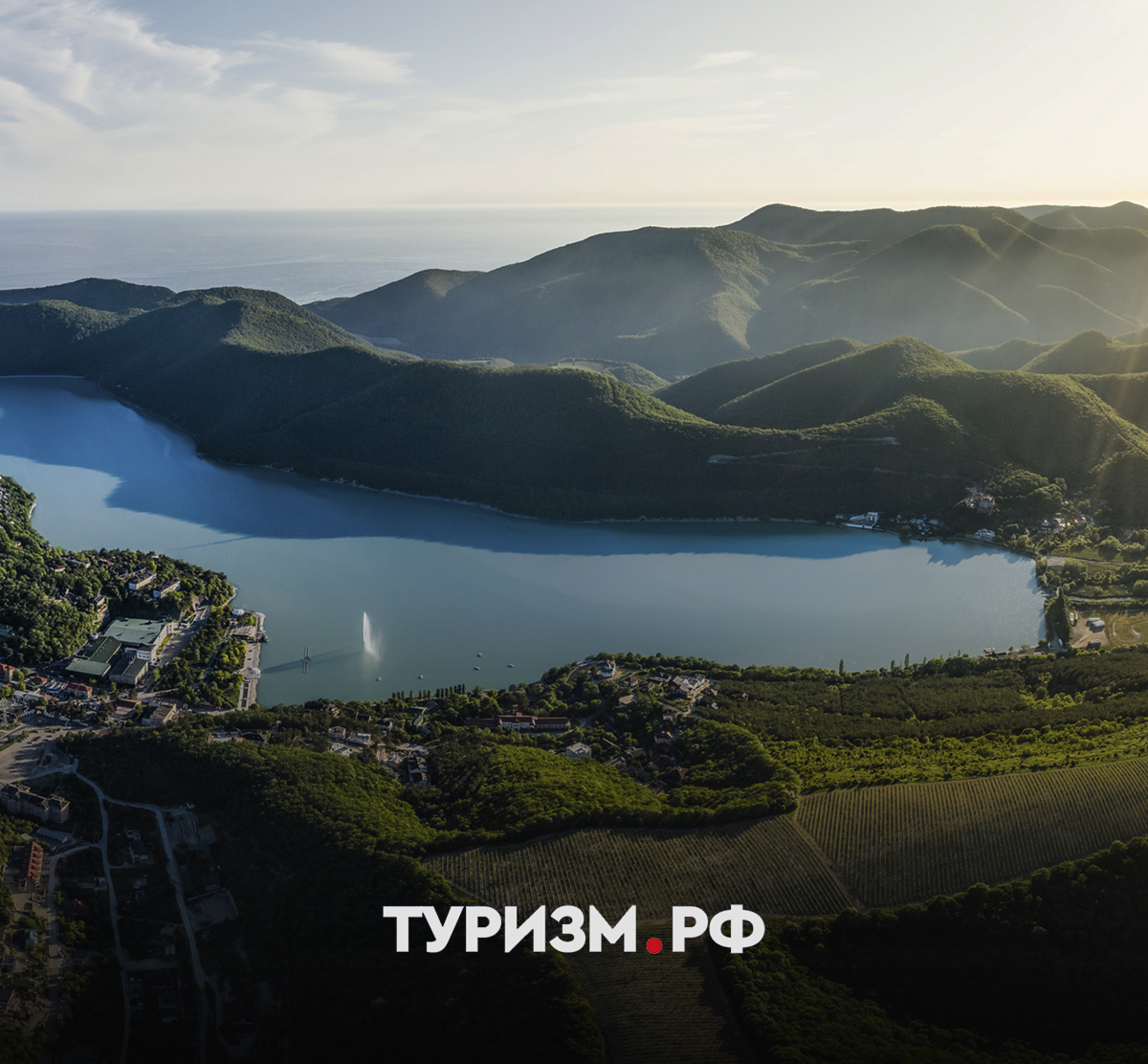 On September 5, at the Eastern Economic Forum, Tourism.RF Corporation JSC and Abrau-Durso PJSC signed a corporate agreement and launched the investment project, Abrau-Durso Tourism Cluster, in Krasnodar Krai. The project will include the integrated development of Abrau-Durso and nearby areas that will lead to an increase in tourist flow to 1 million people by 2029.
The main goals of the partnership are to create a tourist resort of federal significance that meets international standards, develop the territory, and create new jobs in the region. By 2029, Abrau-Durso, with the help of Tourism.RF Corporation and attracted investors, plans to build new comfortable 4-5 star hotels, restaurants, leisure and entertainment complexes, and shopping and tourist facilities. The project will reconstruct the historic area of the village and renovate the embankment of Lake Abrau with the assistance of the administration of Krasnodar Krai and Minstroy of Russia. A prerequisite for the region development will be significant investment in improving transport accessibility and modernizing public infrastructure.
Sergey Sukhanov, General Director of Tourism.RF Corporation JSC: "We are glad to see Abrau-Durso among our partners, together we will be able to expand the possibilities of a comfortable stay in Krasnodar Krai, one of the most popular tourist destinations in Russia."
Pavel Titov, Chairman of the Board of Directors of Abrau-Durso PJSC: "The Abrau-Durso resort has a huge potential for development. Hundreds of thousands of tourists from all over Russia are already coming to us. The demand is so high that we cannot always satisfy it, and first of all, due to insufficient capacities for the supporting engineering and transport infrastructure. A joint project with Tourism.RF will help bring the resort and the region to a new level of development. Creation of a modern infrastructure is a step into the future."
The history of the Abrau-Durso village began on November 25, 1870, when Emperor Alexander II signed a decree on the founding of the specific estate near the shores of the famous lake. Almost immediately, wine production was opened here, which became known throughout Russia. The development of winemaking in the region continued in the Soviet era, but it has reached much prosperity in recent decades.
Today, Abrau-Durso is the largest enotouristic center in Russia, which is visited annually by more than 500 thousand guests to enjoy the natural wealth of the region, uncover its history and taste high-quality local wines. Endless vineyards, the unique emerald lake Abrau and the proximity to the Black Sea coast make this place a center of tourist attraction, and high-quality service increases the flow of returning guests.