01.03.2023
For Cocktails and Beyond: Abrau-Durso Presents a New Product — Classic Tonic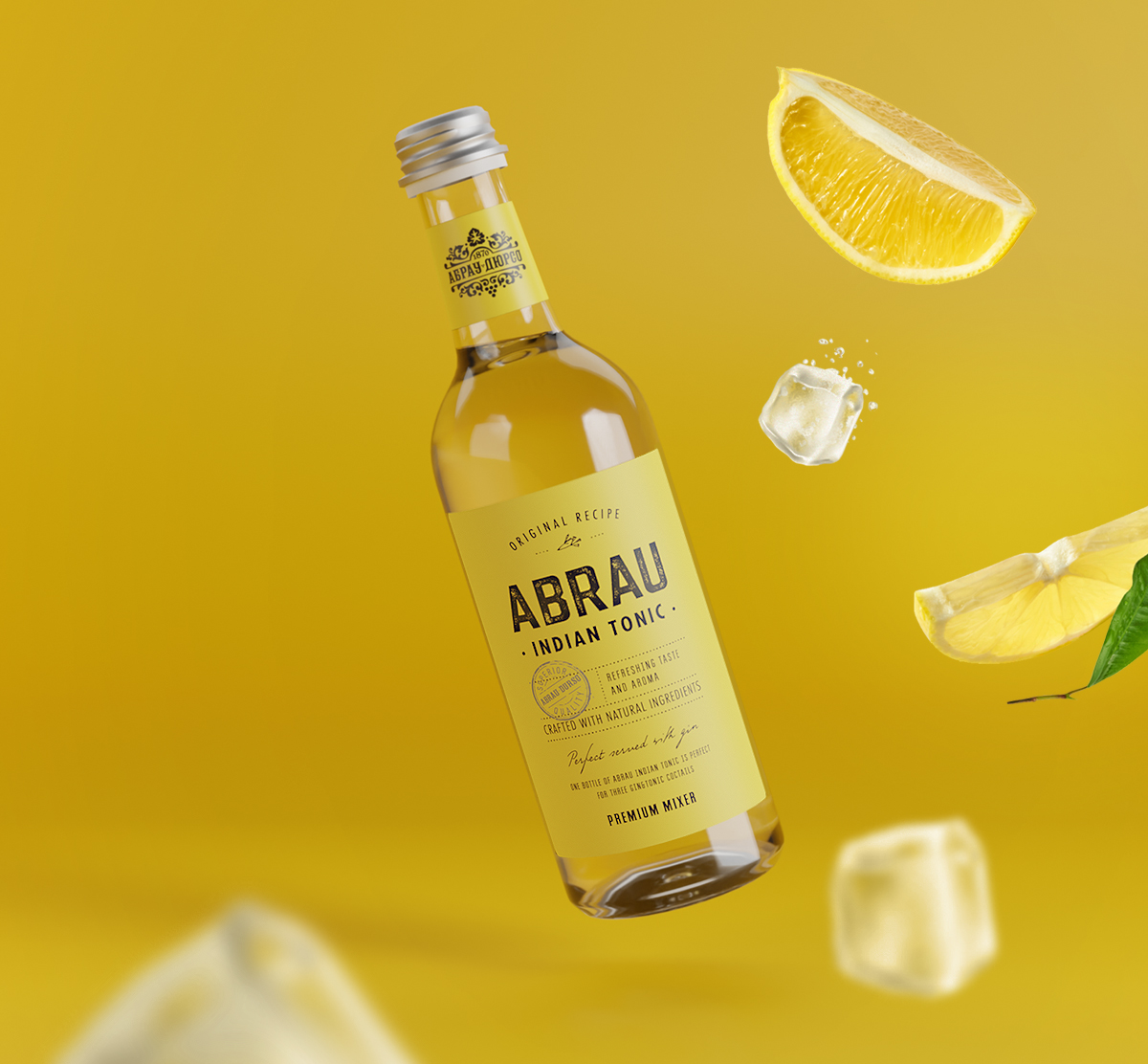 Abrau-Durso Group added a new highly-demanded product to its non-alcoholic range — Abrau Indian Tonic. This classic tonic with fresh citrus notes and distinctive bitterness is worth tasting both in cocktails and as is.
The development of the tonic range is driven by the unflagging worldwide trend of gin. Given that many Western companies are leaving the Russian market with some categories of drinks completely replaced by other brands, there is a growing demand for new products from domestic manufacturers.
According to NielsenIQ[1], 20 new Russian gin brands have been presented since early last year and 4.2% of gin sales by volume accrued to the new products in the first three quarters of 2022. In 2022, Abrau-Durso also expanded its portfolio with own gin — 7 Herbs. Produced under the traditional Plymouth technology, it immediately gained popularity. Production of self-developed tonic makes sense and opens up new growth opportunities for the company in the non-alcoholic sector.
Abrau Indian Tonic is produced in the classic style in accordance with the high quality standards of Abrau-Durso. The selected natural ingredients of tonic reveal its refined taste, and the perfectly balanced aroma is highlighted with the hints of fresh lemon and lime. The delicate taste of tonic with distinctive bitterness is worth tasting as is, served chilled or with ice and a slice of lemon optionally. Tonic is also perfect for various cocktails, the gin and tonic is first and foremost, based on 7 Herbs Gin which unique taste is best emphasized. The perfect ratio is two parts of tonic to one part of gin; one bottle of Abrau Indian Tonic is enough to make three cocktails. Decorate with a cilantro spring to add some unusual and catchy spicy hints to this cocktail. This is the signature long drink gin and tonic recipe of the Abrau-Durso restaurants. However, apart from gin, tonic is also a perfect pair for vermouths and bitters. It is great, both in non-alcoholic cocktails and as is.
The artisan character of tonic is perfectly conveyed by the bottle design, as if each item was crafted manually in a limited number: an elegant 0.375 l glass bottle with a memorable craft label. The product is soon coming to Abrau-Durso Wine Atelier Boutiques, as well as restaurants, bars and large retail chains. Manufacturer's suggested retail price for a bottle of Abrau Indian Tonic is 139 rubles.
---
[1] Source: presentation "Major FMCG Market Trends" by NielsenIQ 2022 https://nielseniq.com/wp-content/uploads/sites/4/2022/11/RU-NIQ-Conference22.pdf