18.03.2022
BRIGHT TASTE OF SUMMER: ABRAU-DURSO PRESENTS DRY CIDER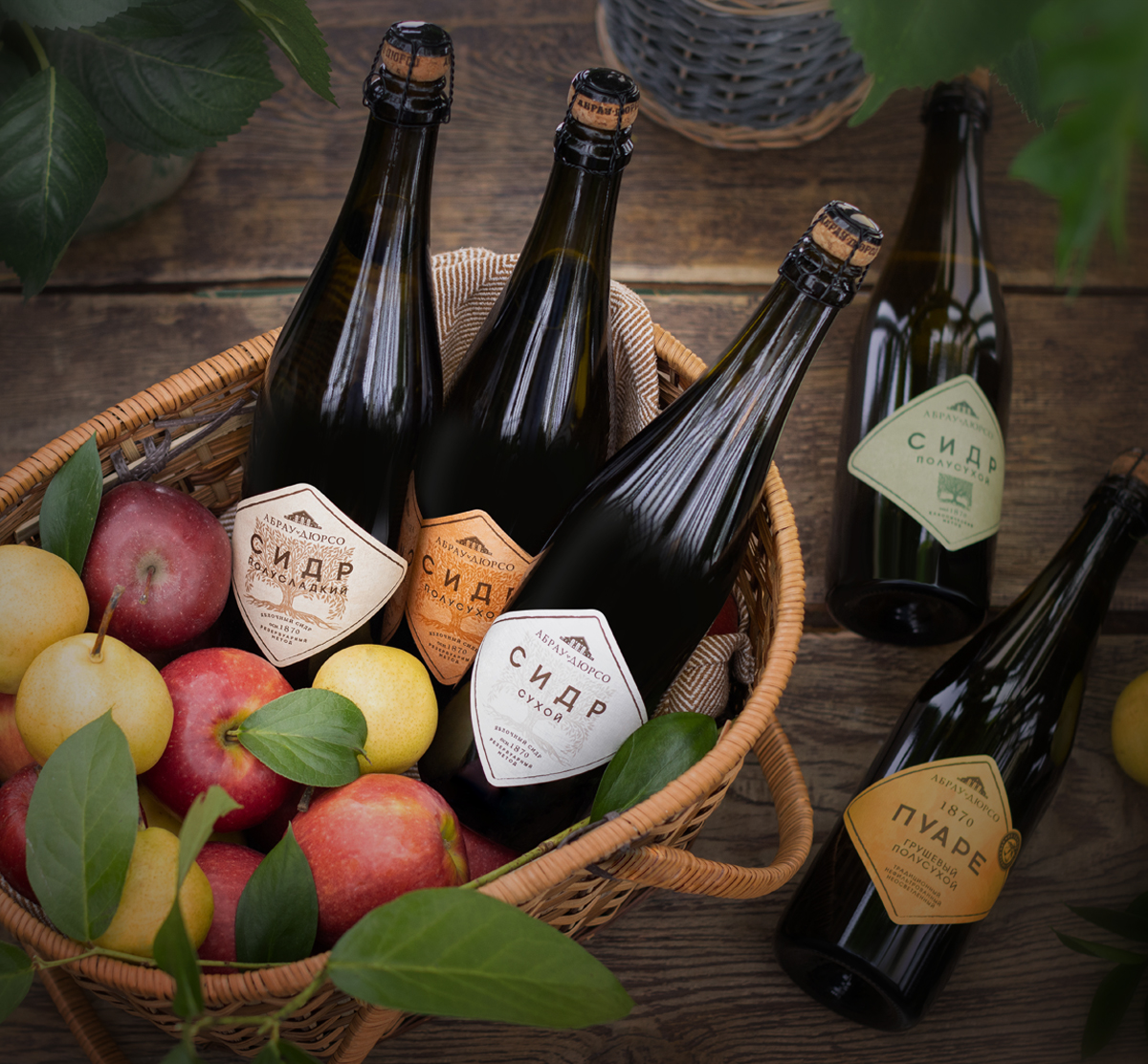 The Abrau-Durso Group presents a novelty in the cider category - dry cider made from 100% natural apple juice using traditional French technology. The unique taste of southern apples from Krasnodar Krai became a source of inspiration for Abrau-Durso winemakers when creating the cider.
The popularity of ciders in Russia is growing every year. In 2021, sales increased by 22% and exceeded 90 million liters/year. Many fans of low-alcohol beverages discovering cider are impressed by a new category, the main attractive features of which are naturalness, lightness, freshness, a variety of shades of flavors and aromas. Cider is the best drink for a warm summer evening with friends and ideal for those who choose bright natural flavors. It can be a great alternative to beer, as it has an original and fresh, but unobtrusive taste and delicate aroma at the same time.
The Abrau-Durso dry cider is a new product of 2022. Fresh "crispy" drink of a rich straw color with excellent texture and perfectly-balanced voluminous taste is made using tank technology. The secret of balance lies in the quality of ripe southern apples of Krasnodar Krai used in production, and in the skill of Abrau-Durso cider makers.
"We select only local cider apples to achieve a fresh and bright taste of cider. Among a large number of farms and orchards of Krasnodar Krai, we are looking for the best and full-flavoured apples. The high quality of Abrau-Durso cider is confirmed by an important technological feature — natural aeration," comments Georges Blanc, the Winemaking Director of the Abrau-Durso Group.
The Abrau-Durso cider collection was first presented in 2020 and currently has five different styles for both sophisticated cider fans and neophytes. The Abrau-Durso classic cider is semi-dry, tank ciders are dry, semi-dry, semi-sweet, and semi-dry poire.
Today, the Abrau-Durso ciders receive high marks from professionals and experts. For example, at the wine-tasting competition of ciders and poire from Russia, which was held as part of the Moscow Cider Days 2022 conference in March this year, the Abrau-Durso products won 4 medals. The Abrau-Durso dry cider was first presented and immediately received a bronze medal in the modern dry and semi-dry ciders category. The Abrau-Durso semi-dry cider was also awarded a bronze prize. Another novelty of the collection — unfiltered poire — took first place in the modern poire category.
The Abrau-Durso dry cider is produced in bottles of 0.75 liters with an alcohol content of 5.5% vol.
You can buy the novelty now at the Abrau-Durso Wine Atelier branded stores, and soon at the leading retailers of Russia. The cost at the Abrau-Durso Wine Atelier in Moscow is 290 rubles.