06.07.2023
At Any Time, in Any Situation: Sparkling Abrau Light Zero – Now Canned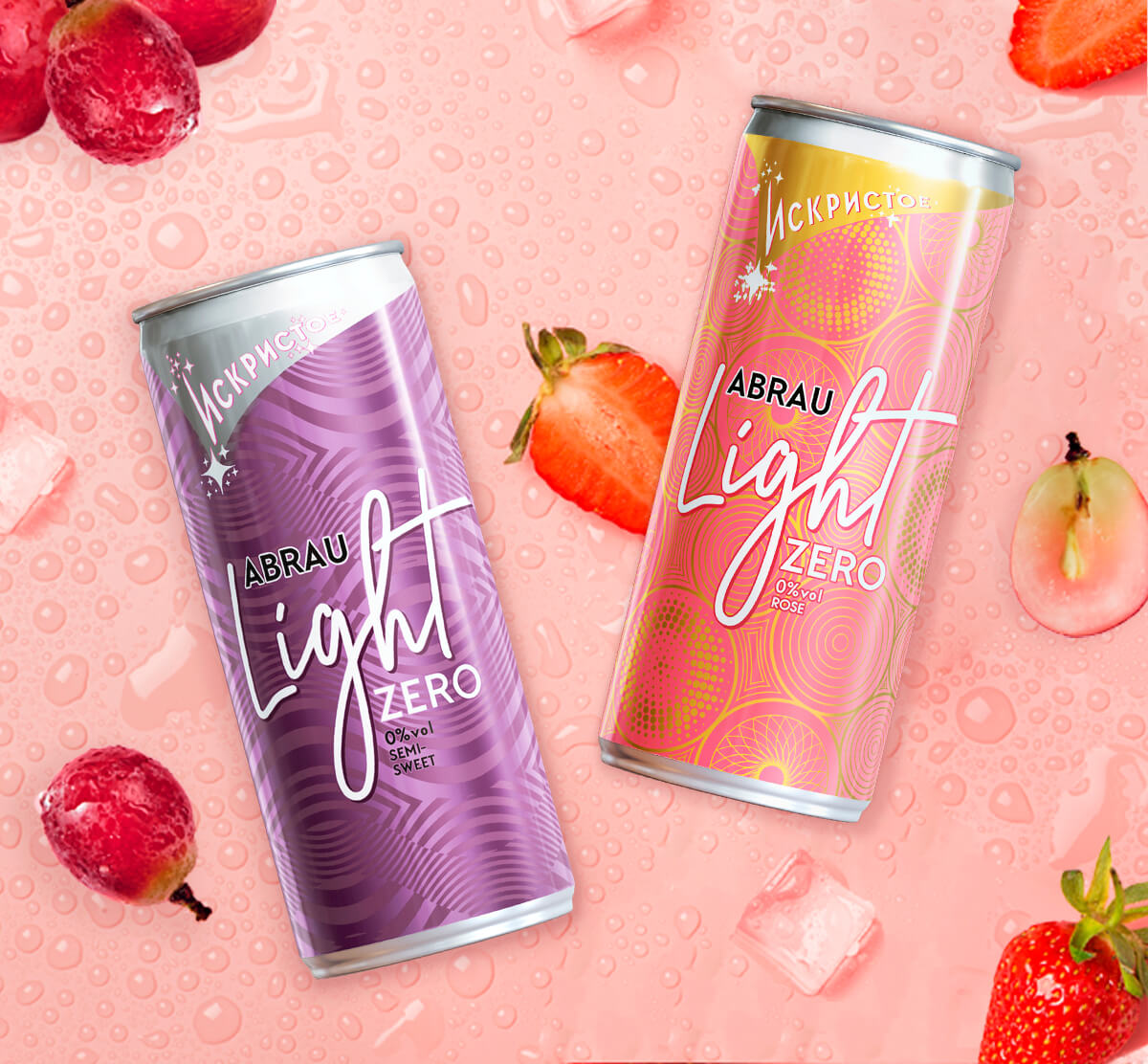 Abrau-Durso presents the latest novelties in the youth Abrau Light collection — favorite tastes are now available in a canned non-alcoholic Zero format. In a new practical 250 ml can, Abrau Light Zero White and Abrau Light Zero Rose will become a perfect match for a summer vibe.
The category of non-alcoholic versions of traditional alcohol drinks has been actively developing across the globe for several years now. The non-alcoholic formats are also becoming increasingly popular in Russia. Abrau-Durso meets the demand and follows the international trends. For two years now, the company has been developing the youth Abrau Light collection of sparkling drinks by adding non-alcoholic Zero versions. Abrau Light Zero will make a wonderful companion in any situation – during a lunch break on a hot summer day, while driving the car on a trip out of town with friends, when going on favorite evening bike rides around the city or at a music festival.
A can of Abrau Light Zero is a practical format ideal for any situation during the day. A compact new can is easy to transport and quickly cool, when necessary.
"While developing the category of non-alcoholic sparkling drinks by adding a new canned format, we at the same time support the ready-to-drink consumer trend and offer a non-alcoholic alternative for active young audience. Last year, we presented the traditional Abrau Light collection in cans and received lots of rave reviews from customers, so with the introduction of the new Abrau Light Zero format we also expect strong sales already this season," said President of Abrau-Durso Group Pavel Titov.
Two non-alcoholic products, which are similar in taste to their alcohol Abrau Light versions, are available in cans:
Abrau Light Zero White — sparkling drink with light ripe grape aroma complemented by fruity notes; and
Abrau Lighe Zero Rose — sparkling drink with light strawberry and mango notes.
The new products are available in the chain of Abrau-Durso Wine Atelier Boutiques, the federal retail chains and through distributors. The cost of a 250 ml can of Abrau Light Zero is 99 rubles in the Abrau-Durso Wine Atelier Boutique in Moscow.