28.09.2021
ABRAU LIGHT ZERO: A NO-ALCOHOL NEWCOMER IN THE SPARKLING RANGE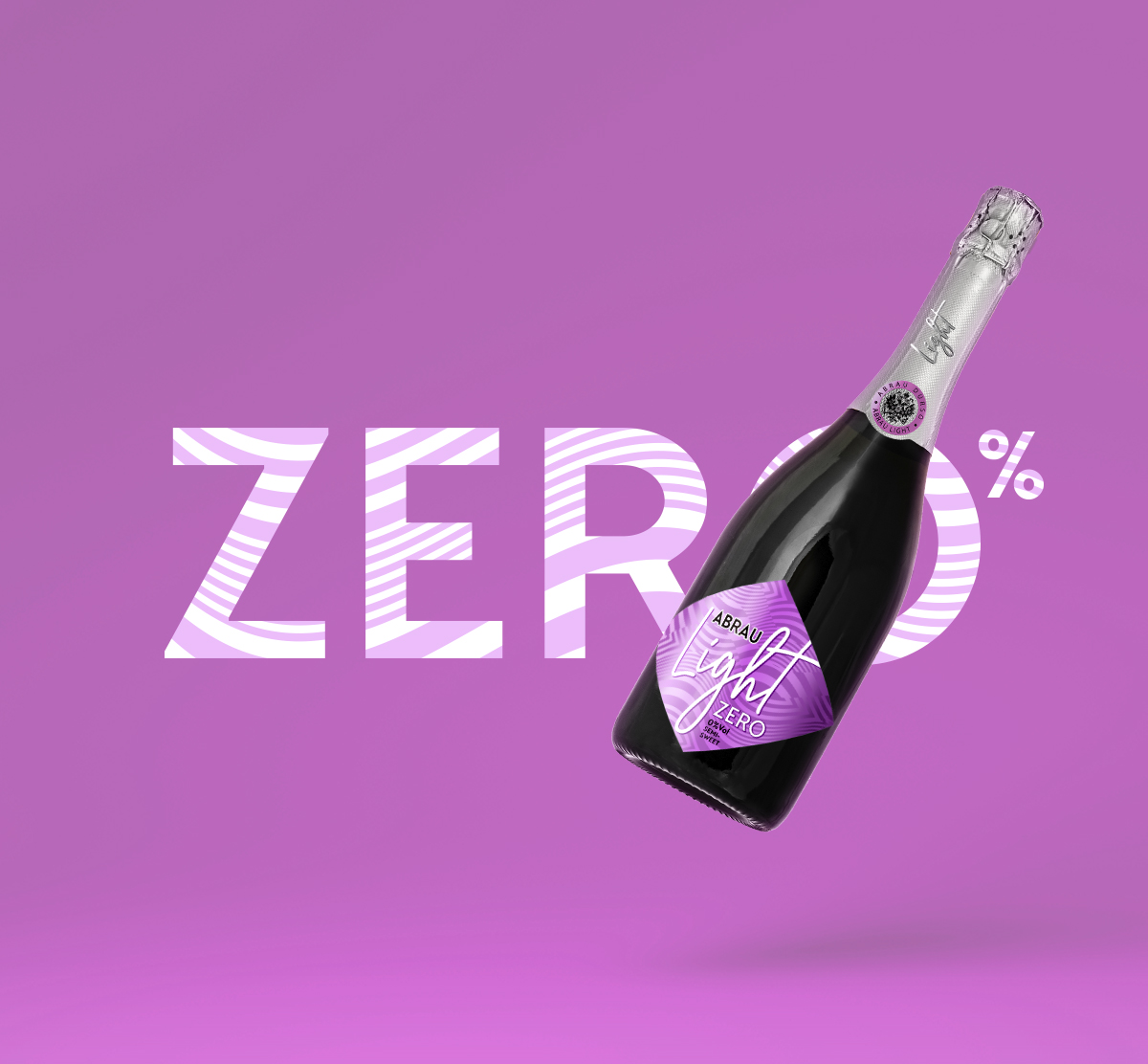 The Abrau Light collection intended for young people welcomes a dazzling novel product, Abrau Light Zero. This distinctive effervescent beverage is fruit and berry flavored and contains no alcohol at all! A perfect choice for a good party with friends.
The category of alcohol-free versions of traditional alcohol products has been growing worldwide for several years already. Latest industry report on the non-alcoholic wine market by Fact.MR estimates sales to account for more than US$ 1.6 Bn in 2021. This market is expected to balloon at a CAGR 10.4% to top a valuation of US$ 4.5 Bn by the year 2031, as consumers are becoming increasingly more health-conscious.
In Russia the category of non-alcoholic versions of alcoholic beverages is also becoming more prominent. Party-goers and outdoor enthusiasts opt for no-alcohol variants of their favorite drinks more and more frequently.
The chic Abrau Light range is extended to include Abrau Light Zero, the first alcohol-free product in this sparkling collection.
Abrau Light Zero, light and containing no alcohol, will suit many situations, whether you are going to get behind the wheel, need to refresh during the workday, stick to a diet, or just don't plan to consume alcohol. Abrau Light Zero will become a perfect complement to a youth party.
Pavel Titov, President of Abrau-Durso Group: "We added the first non-alcohol version to the Abrau Light range. Favorite product variations like this one are a great alternative for consumers and an opportunity to increase the number of consumption situations. This market looks very promising, and we are going to lead it."
The new product is available at Abrau-Durso wine atelier stores, as well as in federal networks, and will later be put up on marketplaces. The price at Abrau-Durso wine atelier is RUB 249 (0.75L).
1. Abrau Light Zero contains 0–0.5% ABV.
2. Source: https://www.factmr.com/report/4532/non-alcoholic-wine-market