09.08.2023
Abrau-Durso celebrated Sparkling Wine Day at the Light Weekend Festival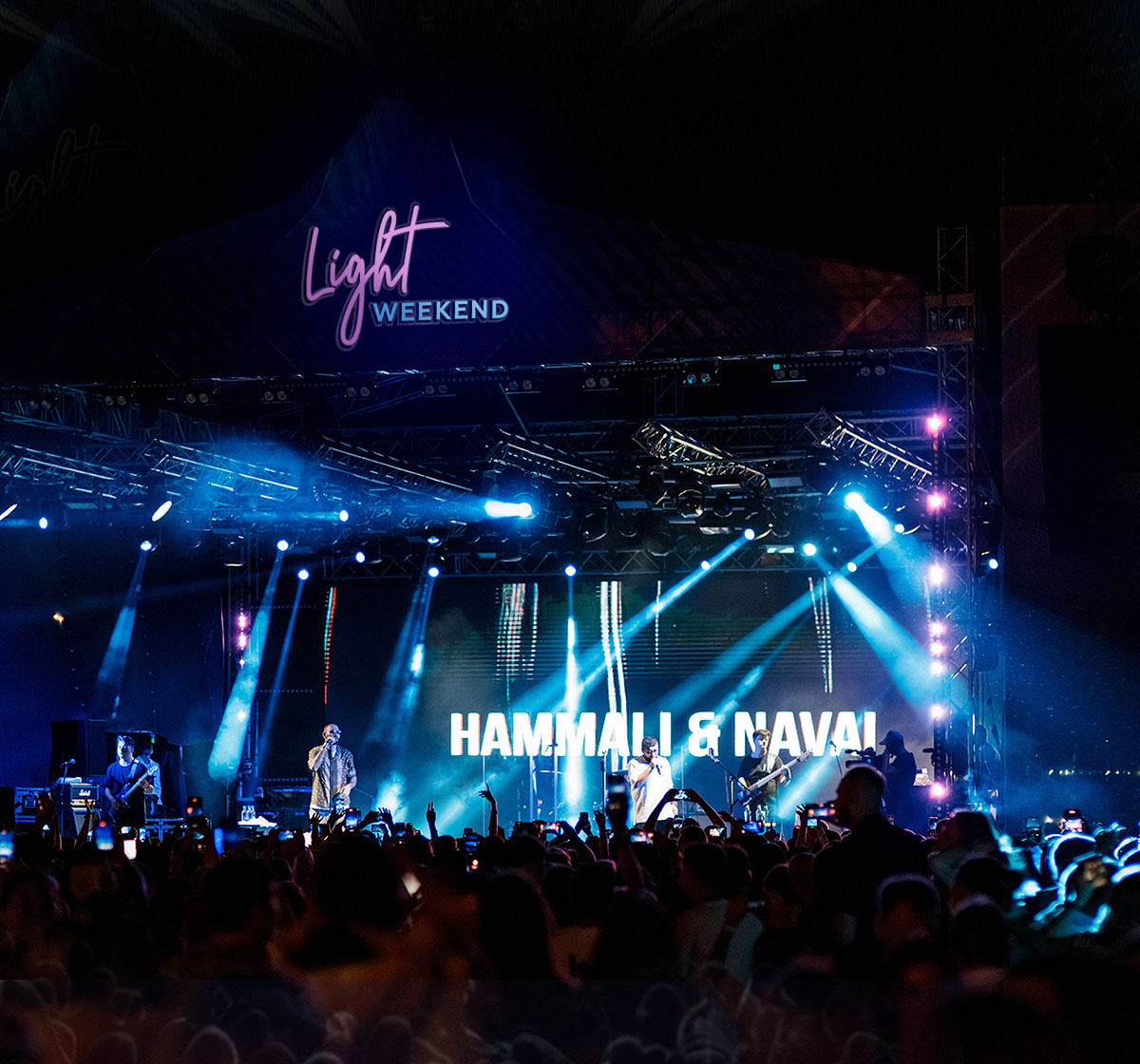 On August 5, one of the brightest and most incendiary music festivals of this summer - Light Weekend - took place in Abrau-Durso to celebrate the sparkling wine birthday. The holiday became the largest event of the season in Abrau-Durso: it brought together more than 3,000 guests and fans of modern music. The famous rap duo HammAli & Navai headlined the evening. Anton Tokarev, the rising star of the Russian scene Ella and the popular showman Oleg Miami energized the dance floor.
Abrau-Durso is rightfully considered the Russian capital of sparkling wine. It was here, on Alexander II Square opposite the museum and historical complex of the Abrau-Durso Russian Wine House, where took place the most grandiose and unforgettable event of the season - the celebration of the sparkling wine birthday at the Light Weekend music festival. More than 3,000 guests spent a summer evening on the dance floor, plunging into the atmosphere of Abrau-Durso spirit!
The musical program of the festival began with an incendiary set by DJ Artem Spark and a performance by Etman, who set the tone for the entire evening. After that, the increasingly popular singer Ella, who is known for her tracks NBA and "Trains", entered the stage. Following her, the guests heard the tracks that conquered the streaming platforms, performed by the star of the Voice show Anton Tokarev and the charismatic Oleg Miami, who performed his hits "Don't Remember" and "If You Are With Me". The most long-awaited event of the evening was the performance of the headliner HammAli & Navai.
At Light Weekend, the quests danced to their favorite songs, enjoyed the icy sparkling Abrau-Durso and Abrau Light-based cocktails, and tried local specialties at the festival's food court. Right before the guests, David Mardirosyan, the chef-bartender of Abrau-Durso, prepared a giant Light Weekend cocktail specially created for this event — as many as 70 liters of sparkling mood.
The final chord of Light Weekend was the famous HammAli & Navai hit "Let me on the dance floor", that accompanied a grand pyrotechnic show under the starry sky — a festive surprise for the guests.
"Music festivals in Abrau-Durso are always bright: the best and most famous musicians, excellent sound and lighting effects, new gastronomic experiences and, of course, ice sparkling wine make up the recipe for the best holiday. The birthday of sparkling wine has already become the most impressive holiday of this season. However, we are not wasting time and have started planning next year's show, which will be even bigger! Come to Abrau-Durso, we know how to pleasantly surprise our guests!" - says Denis Zabolotny, General Director of the Abrau-Durso Tourism Center.