06.10.2021
ABRAU-DURSO AWARDED CREDIT RATING A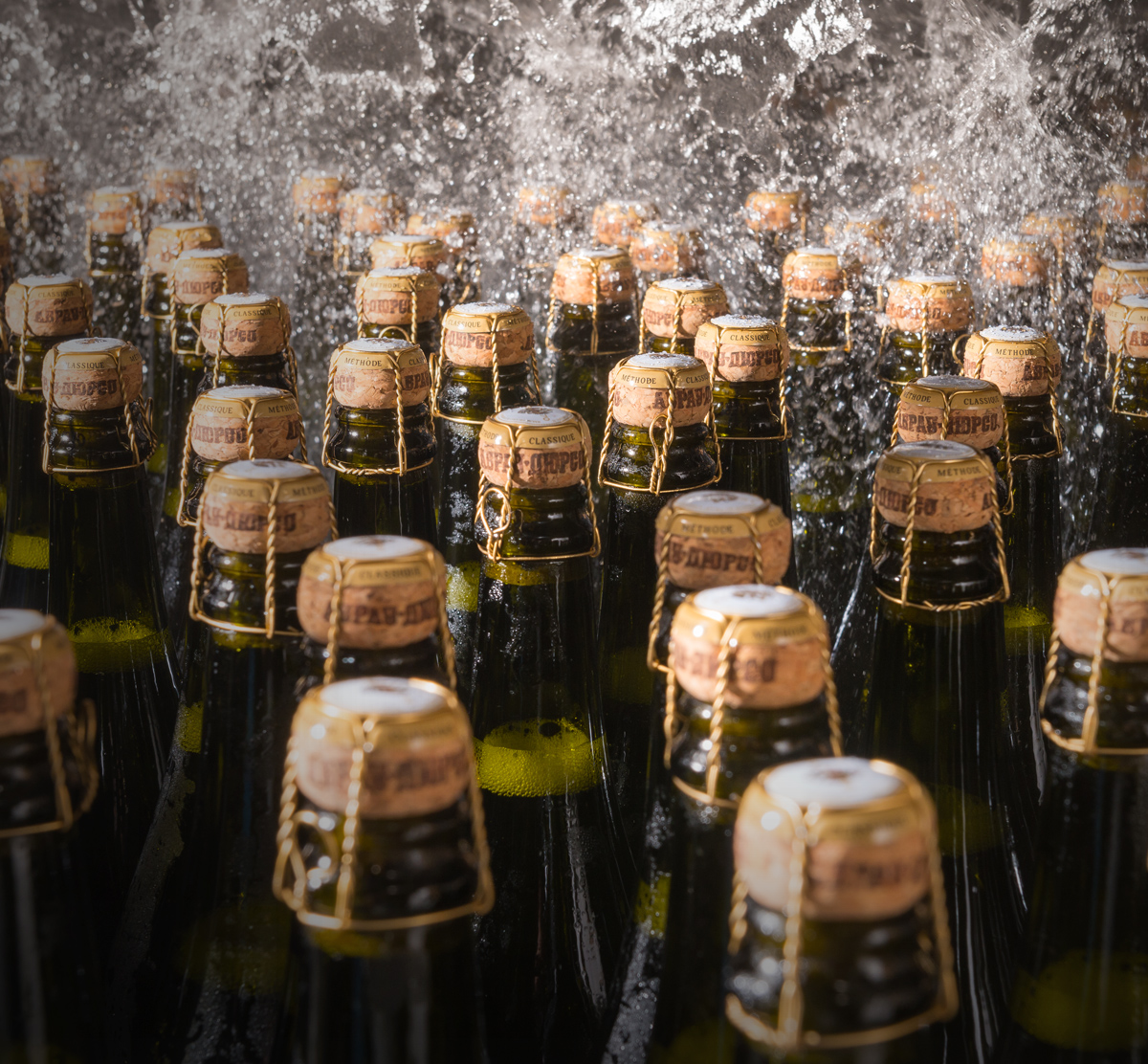 In late September 2021, Abrau-Durso PAO was mentioned for the first time by two leading rating agencies, ACRA and Expert RA, in their updated press releases. Both agencies assigned A (RU) credit rating with a stable outlook. Positive factors include company's balanced diversification (geographical, manufacturing, and product), favorable demand conditions, high level of profitability, a moderate debt burden, a consolidated and vertically integrated management structure.
Abrau-Durso Group is Russia's leading producer of sparkling wines (Russian Sparkling wine, Victor Dravigny, Brut d'Or, Imperial). But the company's product range extends even further to include among other things still wines, Abrau Light, which is a low-alcohol drink, cider, artesian water, and non-alcoholic spirits. Production facilities consist of four main assets: Russian Wine House Abrau-Durso, Loza Plant, Yubileynaya Winery based in the Krasnodar Krai, and Vedernikov Winery in the Rostov Oblast. The combined annual output exceeds 67 mn bottles. The company is also actively involved in distribution, partnering with 12 brands, including Freixenet (Spain), Mionetto Prosecco (Italy), Henkell (Germany), Torley (Hungary). Another major area of Abrau-Durso business is wine tourism development accompanied by investments in hotel, catering, and entertainment infrastructure.
Despite a minor decline in EBITDA, net profit and profit margin due to the pandemic crisis, the company remained stable, both production- and marketwise, and has proven highly resilient to macroeconomic risks. Participation in government support programmes for the wine industry has done its part by providing access to concessional lending facilities and subsidies which partly covered vineyard planting costs. The company intends to increase vineyards by 320 ha year-on-year.
This decision is expected to strengthen the manufacturing capabilities of Abrau-Durso and facilitate its further market expansion. It should be noted that Federal Law No. 468-FZ On Winegrowing and Winemaking in the Russian Federation prohibits Russian manufacturers from using imported raw materials. Abrau-Durso's strategy aimed at increasing the company's own vineyards not only helped to comply with this law, but also to minimize foreign currency purchase, thus making the company almost entirely independent from foreign currency fluctuations. In general, in 2019–2020, Abrau-Durso successfully implemented its core investment programmes.
This contributed to the Group's good financial standing and accountability which enabled the assignment of credit ratings. On September 27, Analytical Credit Rating Agency (ACRA) issued a press release assigning Abrau-Durso PAO A (RU) credit rating with a stable outlook. It separately stated that a positive rating action may be prompted by stable FFO growth, declining debt to FFO, and significant increase in product diversification. On September 28, Abrau-Durso was mentioned for the first time in a press release published by another trustworthy agency, Expert RA. The Group received ruA credit rating with a stable outlook.
Agency analysts refer to reasonable debt load as one of the company's strengths. Despite the fact that, in 2020, it increased from 3.9 to 6.8 bn rubles, this growth is temporary and due to attraction of funds for the acquisition of assets of Yubileynaya Group. No peaks in principal repayment are expected in the next four years. Expert RA specialists estimate that current operating income is sufficient to service debts, invest in main business, and pay dividends. Information transparency, wise risk management, good long-term planning, and concentrated ownership speak well for the company.
"The news that credit rating A was awarded by two highly reputable agencies is both good and predictable at once. This status will take our company to the next level of doing business. First of all, it opens up new possibilities in the securities market and significantly expands our choice of financial instruments. This, in its turn, makes our business more attractive for potential investors and partners. The fact that we became first wine producer to receive a credit rating confirms Abrau-Durso's status as a leader and strengthens its position in the industry", stated Pavel Titov, President of Abrau-Durso Group.