06.12.2021
ABRAU-DURSO AND COOPERATIVE VINO.RU LAUNCH VINO.RU DIGITAL PLATFORM IN PARTNERSHIP WITH GRADUSY RETAIL CHAIN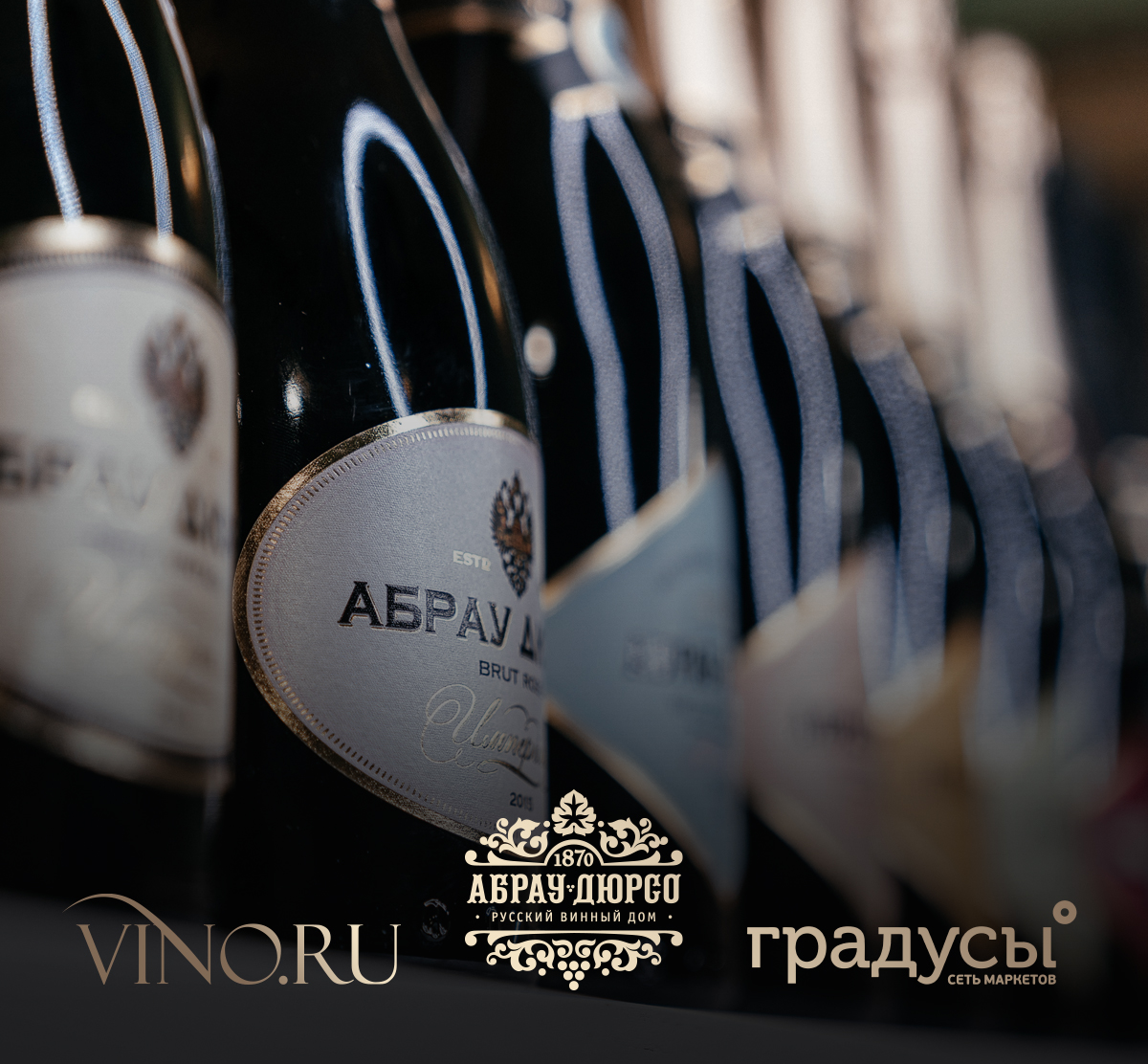 Russian Wine House Abrau-Durso and Cooperative VINO.RU announce an agreement with the Gradusy retail network on joint promotion of the VINO.RU digital platform.
Cooperative VINO.RU was established with a view to developing state-of-the-art digital sales channels for Russian-made wines directly from producers to buyers without intermediaries in compliance with the applicable legislative restrictions on distance retailing of wine products. Cooperative's core project is to bring together Russian wine producers on Vino.ru, a single technology platform, which provides objective information about Russian wines and makes it possible to pre-order wine directly from producers with delivery to the partner's store.
VINO.RU begins operations today and enables buyers to preorder Russian-made wines. Payment and pickup are available at more than three hundred Gradusy chain outlets. Age verification is mandatory before paying for the order at a retail outlet. The distributor guarantees delivery to the store of the customer's choice within 48 hours of the moment of preorder.
Igor Pletnev, Chairman of the Board of Cooperative VINO.RU, says: "Our project has an important and noble mission — to enable Russian consumers to enjoy the best Russian wines at attractive prices. Many regions of Russia currently offer a very limited range of Russian wines at retail stores, and prices are also varied and not always customer-friendly. We embark on the pilot phase of the project — so far we have two Russian wineries in our range — Abrau-Durso and Winery Vedernikov, but the list of producers is projected to be expanded starting March 31, 2022. We are also open to cooperation with other retail chains that are ready to offer excellent services to our buyers and thereby broaden the geographic diversity of the project."
Pavel Titov, president of Russian Wine House Abrau-Durso, commented: "As a winemaker and distributor we are constantly working to diversify sales channels in order to be as convenient and close to the consumer as possible. The VINO.RU digital platform enables the winery to set the retail value and fix revenues for the retail chain, thus offering a wide range at affordable prices. We view digital sales channels as a future-oriented opportunity and plan to further promote this area."
Andrey Moiseyev, founder of the Gradusy retail chain, said: "The evolution of digital customer engagement channels has turned into a precondition for the survival of any retail company. Our retail chain's logistics suits this project perfectly, since the vast majority of stores receive commodities from the distribution center seven times a week. This enables us to deliver preordered items from the distribution center within 48 hours. Many stores already have experience with delivery of orders in partnership with SDEK. Most of our stores are currently located in the North-Western region. Next year we are looking to significantly accelerate our development, which envisages the opening of 100 new stores in Moscow and the Moscow region."